GÄSTEFÜHRUNGEN DURCH BERLIN & BRANDENBURG


Herzlich willkommen in Berlin im Jahr 2019!
100 Jahre BAUHAUS & 30 Jahre Mauerfall



Planen Sie gerade Ihre Reise nach BERLIN? Kommen Sie alleine oder sind Sie gar schon mit einer Gruppe hier in der Stadt und Sie brauchen noch für SICH oder ANDERE einen oder mehrere interessante, informative und unterhaltsame Programmpunkte? Suchen Sie einen freundlichen Stadtführer in Berlin?

Freuen Sie sich auf eine faszinierende Stadt und vertrauen Sie sich einem erfahrenen und geschulten Gästeführer an!

Viele der hier aufgeführten Inhalte und Themen lassen sich vielfältig kombinieren.

"Man sieht nur was man weiß" (J.W. v. Goethe)



Mit herzlichen Grüßen.

Ihr freundlicher Stadtführer in Berlin



Markus Müller-Tenckhoff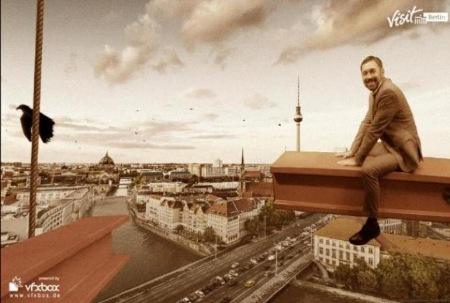 English:


Local Guiding in Berlin and Tour Guiding in Germany

VISIT BERLIN - Welcome to Berlin 2019!
100 years BAUHAUS & 30 years after the Wall fell


Are you planning a trip to Berlin? Are you comming alone or are you already with a group in town? Do you need advice about an interesting, informative and entertaining program? 'looking for a friendly guide in Berlin?

You can look forward to exploring a fascinating city. Rely on an experienced and qualified Tourist Guide EN 15565!

"You only see what you know" (J.W. v. Goethe)

YOUR TIME IN BERLIN 2019

Just arrived in Berlin? Let's first have a walk to get a feel for the city!

You can see the historical sights along the Avenue Unter den Linden, Isle of Museums to the Hackesche Market, the Cathedrals and the Synagogue. Berlin's new attractions are very modern, discover them walking with me from the Centralstation (Hauptbahnhof) via Reichstag building to the Potsdamer Platz.

Do you like shopping or art galleries? It's a pleasure along the Friedrichstrasse with its beautiful new quarters or on the Boulevard "Ku-damm" with its charming boutiques, especially in the side streets, around Hackesche Market and in Berlins neighbourhood.

In the evening you must go and see one of the cabarets or musicals and experience one of the many famous nightclubs.

On the following day we can do a tour through Greater Berlin by motor vehicle, finishing by boat along the rivers and canals.

Not enough yet? You can go on a relaxing excursion to Potsdam, the town of romantic gardens and beautiful palaces or a trip to the Spreewald in Brandenburg State or to Leipzig in Saxony. Dresden, Magdeburg and Lutherstadt Wittenberg next to the Elbe river are very much worthwhile a day trip, too!

If you like to see more of Germany I will show you Frankfurt, Aschaffenburg, Munich, the Allgäu (Palace Neuschwanstein, the Wies-church) Berchtesgarden, Heidelberg, Lake Constanz, Wiesbaden, Rüdesheim, St. Goar, Collogne, Würzburg, Rothenburg ob der Tauber, Hamburg, Münster, Sylt und many more destinations over here.

Are you interested? As your professional tourist guide in Berlin and Brandenburg and tour guide in Germany, my intention is to make your time over here exciting, informative and very memorable. Here's wishing you a heartfelt welcome to Berlin and to Germany. Let's plan it together! Herzlich willkommen!


Your friendly guide in Berlin


Markus Müller-Tenckhoff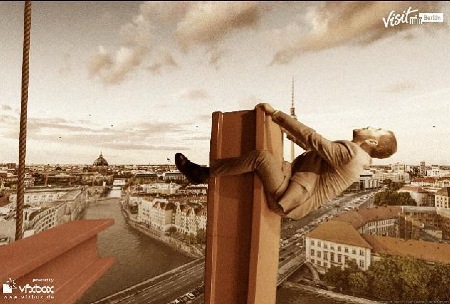 "Berlin is one of those places to see before you die! I would not have understood it - and as a result enjoyed it - half as much had I not experienced it with Markus. His depth of knowledge reflects his true love for this most remarkable city with a rich and unique history."
Patricia Schultz, author
1000 Places to See Before You Die